Sidewall conveyor belt is designed for the transportation of bulk materials at steep or vertical inclined angles and it can cover all applications with inclines from 0 to 90 degrees. :It is the most technical and economical solution for steep or vertical incline angle material conveying, saving ground space effectively at the same time. Our special designed base belt with transverse reinforcement can solve the problem of belt collapse.
Construction:
Base belt: Multi-ply(EP/NN/CC) fabric type or Steel Cord type
Sidewall: N, S, and ES type
Cleat: T, C, TC, TS and TCS type
Transverse reinforcement: According to clients' requirement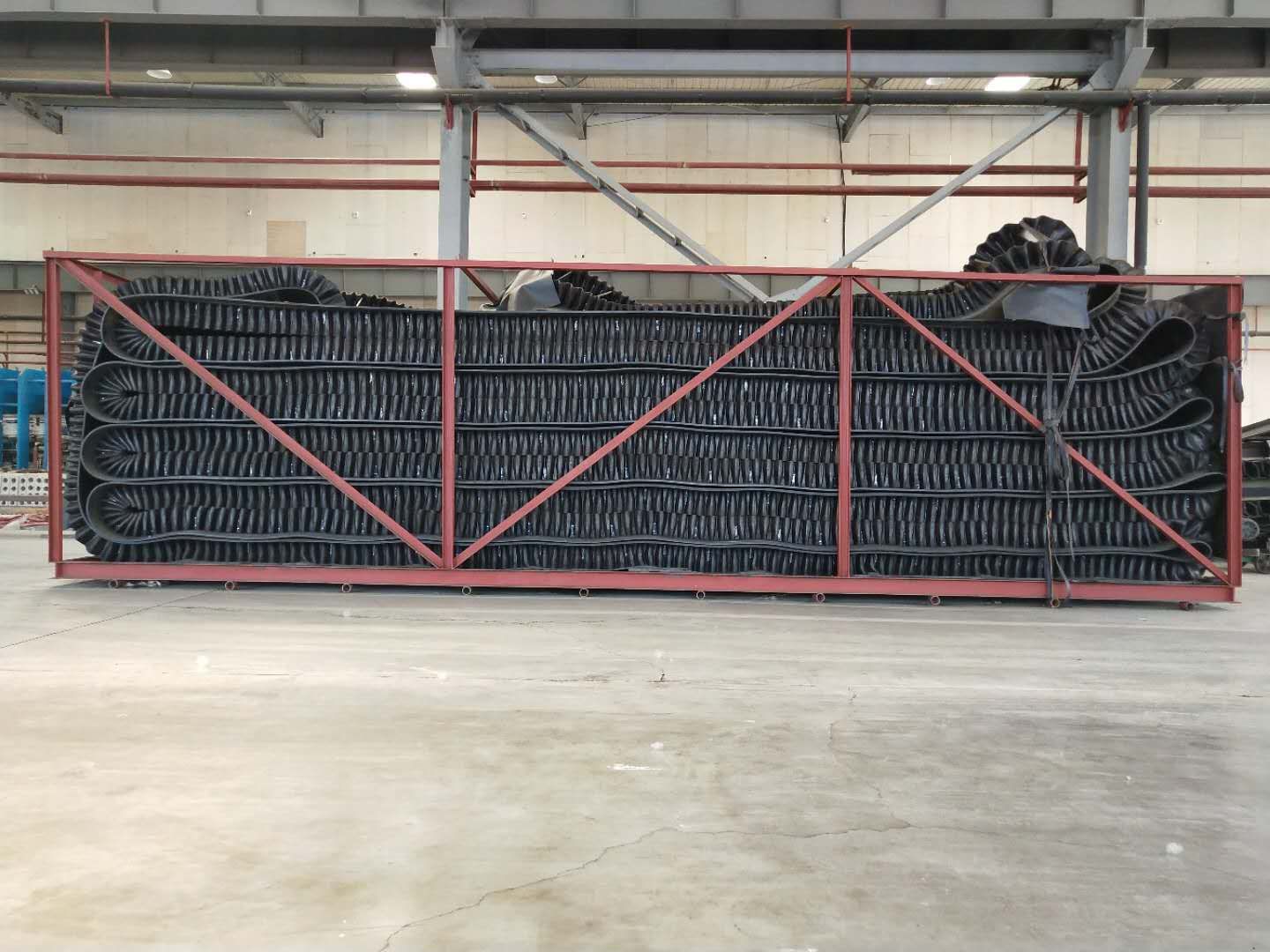 Advantage:
Less space requirement
Low maintenance cost
Large conveying capacity
Allows material conveying at 0°- 90°
Application:
Steel Plant
Port
Sand, Grave
Foundries
Coal, Mining
Chemical, Fertilizer, etc.
Type of Sidewall and Cleat: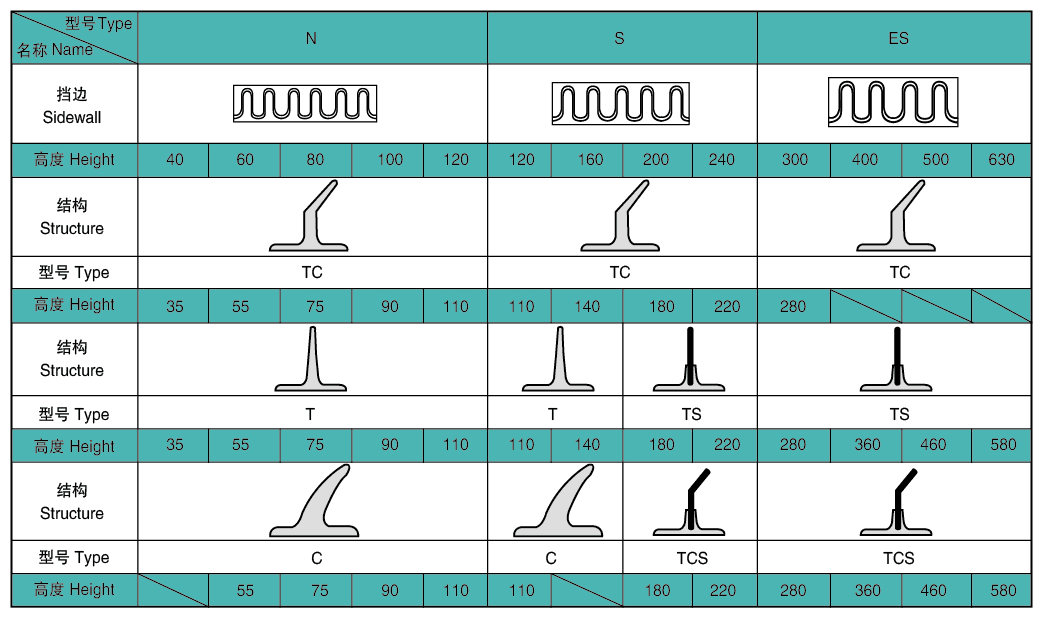 Technical Data:
Base Belt Width
(mm)

Sidewall Height
(mm)

Cleat Height
(mm)

Width
of Base Sidewall
(mm)

Length of Cleat
(mm)

Insert
(mm)

Bw

H

Ch

Sw

Cw

Fs

400

60

55

50

180

60

80

75

100

90

500

80

75

50

250

75

100

90

120

110

650

100

90

50

350

100

120

110

160

140

75

300

800

120

110

50

460

120

160

140

75

410

200

180

1000

160

140

75

550

150

200

180

240

220

1200

160

140

75

690

180

200

180

240

220

300

280

105

630

1400

200

180

75

830

210

240

220

300

280

105

770

400

360

1600

200

180

75

970

240

240

220

300

280

105

910

400

360

1800

240

220

75

1110

270

300

280

105

1050

400

360

500

460

125

1010